Summertime calls for soaking up loads and loads of sunshine, which of course, also calls for extra protection from  UV rays.
Yes, you are tired of the long chilly winters, and feeling the golden warmth of the sun on your skin is perhaps what is truly on your mind, but it is important to note that sunscreen and sunglasses are absolutely essential for this time of the year. UV rays can be extremely harmful to the skin and eyes, and protecting your vision with the right pair of glasses is a great way to do that.
SOJOS Vision is a global eyewear retailer established in 2011, and within a decade, it has emerged as the hot favorite of women across the world. The brand has sunnies for everyone, and whether you have an eyesight problem or wear sunglasses for that extra oomph, SOJOS Vision has something unique for everyone out there.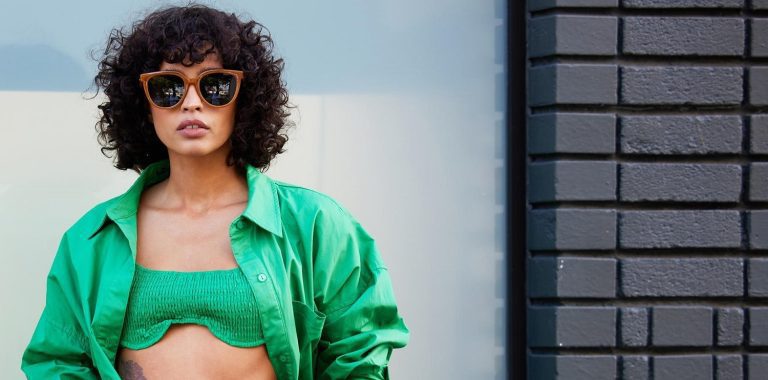 Avidly promoting the importance of UV protection, SOJOS Vision believes in providing the best quality and comfort alongside style. While there is no limit to the designs available on its website, the latest model from the UV protection range, the Polarized Sunnies for women SJ2175, is quickly becoming a best-seller.
If you seek something that looks incredibly trendy, unique, and goes an extra mile to protect your vision, this is the perfect pair of sunglasses you must call your own. This stylish pair of round sunnies are made of an exceptionally sturdy brown plastic frame with UV400 lenses, European-style nose pads for extra comfort, and solid metal hinges for strength and durability. These sunnies are perfectly designed for women who want to take care of themselves… and look effortlessly chic while doing so.
Its high-definition UV400 TAC polarized lenses provide the best possible protection from the sun, filter out sunlight reflected glare, and completely block the harmful UVA and UVB rays. According to hundreds of customer reviews, this protective pair of sunglasses enhances visual relaxation and precision by protecting your eyes from the dangerous UV glare.
These glasses are rated 4.4 out of 5 on Amazon and have hundreds of positive reviews. One happy customer claims, "These are probably my favorite purchases so far from SOJOS! I love the color and shape of the frames. I also like the tint of the lens. Very cute!."
Another satisfied customer writes, "I've realized recently that brown polarized lenses are
the best for driving in the day for me. I enjoy these glasses. They are made well and not overpriced. High-quality nice glasses." 
The Round Polarized Sunglasses are the ideal selection for trendy women and are available in 9 colors: brown, black, green tortoise, light beige, light blue, light yellow, orange, tortoise, and tortoise temple. Offering a wide range of fun choices, this model of SOJOS Vision sunglasses is guaranteed to make you shine brighter than the summer sun while protecting you from its harmful glare.
SOJOS Vision's thoughtful and unique eyewear has overshadowed some of the oldest and most popular western brands in design and marketing. The brand provides an ultimate experience in eyewear fashion and luxury through its outstanding quality and great prices. Investing in a good pair of polarized sunglasses is the best gift you can give yourself this summer, so get your hands on this pair and enjoy the summer sunshine!
Grab the best-selling SOJOS Vision's UV Protection Sunnies SJ2175 here.